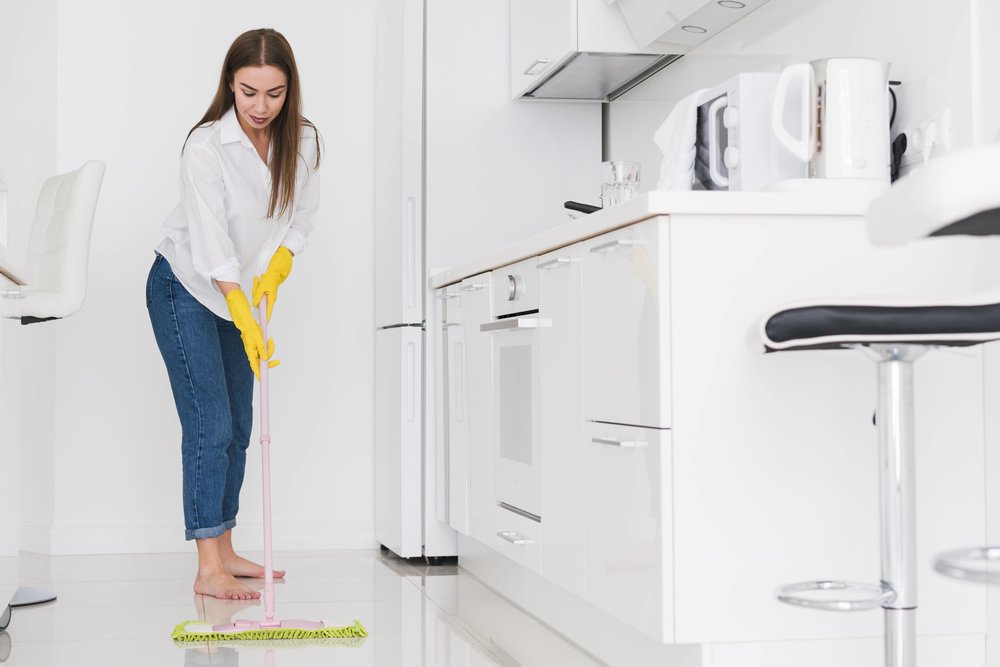 One-time or Deep Cleaning Services
Are you hosting a party at your home soon? Or are you recovering from one that has just ended? Are you playing host for your out-of-town guests? In any of these scenarios, you would need one-time or deep cleaning services to ensure your house is sparkling clean and ready for the upcoming event or your guests. Whether your abode needs a one-time cleaning or deep cleaning service, you can count on Vanessa Maids. Our cleaning experts are professionally trained to get rid of dust, dirt, bacteria, and viruses to let you enjoy the healthiest and most systematic cleaning services on every visit.
Home cleaning is usually associated with common tasks like dusting, mopping, sweeping, and vacuuming. Though these tasks are performed on a regular basis, your home may, at times, need a bit more in the form of one-time or deep cleaning services. From cleaning those corners and difficult-to-reach areas that have been overlooked for a long time to getting rid of dust, dirt, allergens, and other pollutants from your bathroom, kitchen, under your beds, and on top of your ceiling fans, among others, we'll do it all and even more. Since we have a seasoned team of cleaners who are adept in using the right techniques and utilizing the right tools, you can rest assured of getting the highest-quality cleaning at the first go.
Why hire our one-time or deep cleaning services
If you're still debating the need of hiring our one-time or deep cleaning services, just consider the benefits you'll enjoy. To begin with, your time is precious. Why spend it cleaning when you can get the job done easily by hiring Vanessa Maids? With our professional cleaning services, you can also ensure good health by living in an allergy- and dust-free space with fresh indoor air. they will all enjoy longevity and continue serving you for years to come. Above all, living in a clean and hygienic house will make you and your family more productive and happier. All these are reasons enough to opt for a reliable and efficient one-time or deep cleaning service like those offered by Vanessa Maids. If you're ready to get started, here are our services to choose from.
What we offer
At Vanessa Maids, we know that not every house is the same. We understand that everyone has different needs when it comes to how they want their home to be cleaned. We want you to know that no matter how specific or complex your cleaning needs are, we can meet them. Whether you need one-time or deep cleaning services for your entire home or a particular area that always seems to collect dirt, dust, or grime like the kitchen or bathroom, we'll make sure it's handled just the way you want to. With our customized cleaning plan for your home that focuses on your specific areas or rooms and matches your budget and schedule, you'll have a sparkling clean space in no time at all.
Call Vanessa Maids today to book our one-time or deep cleaning services!